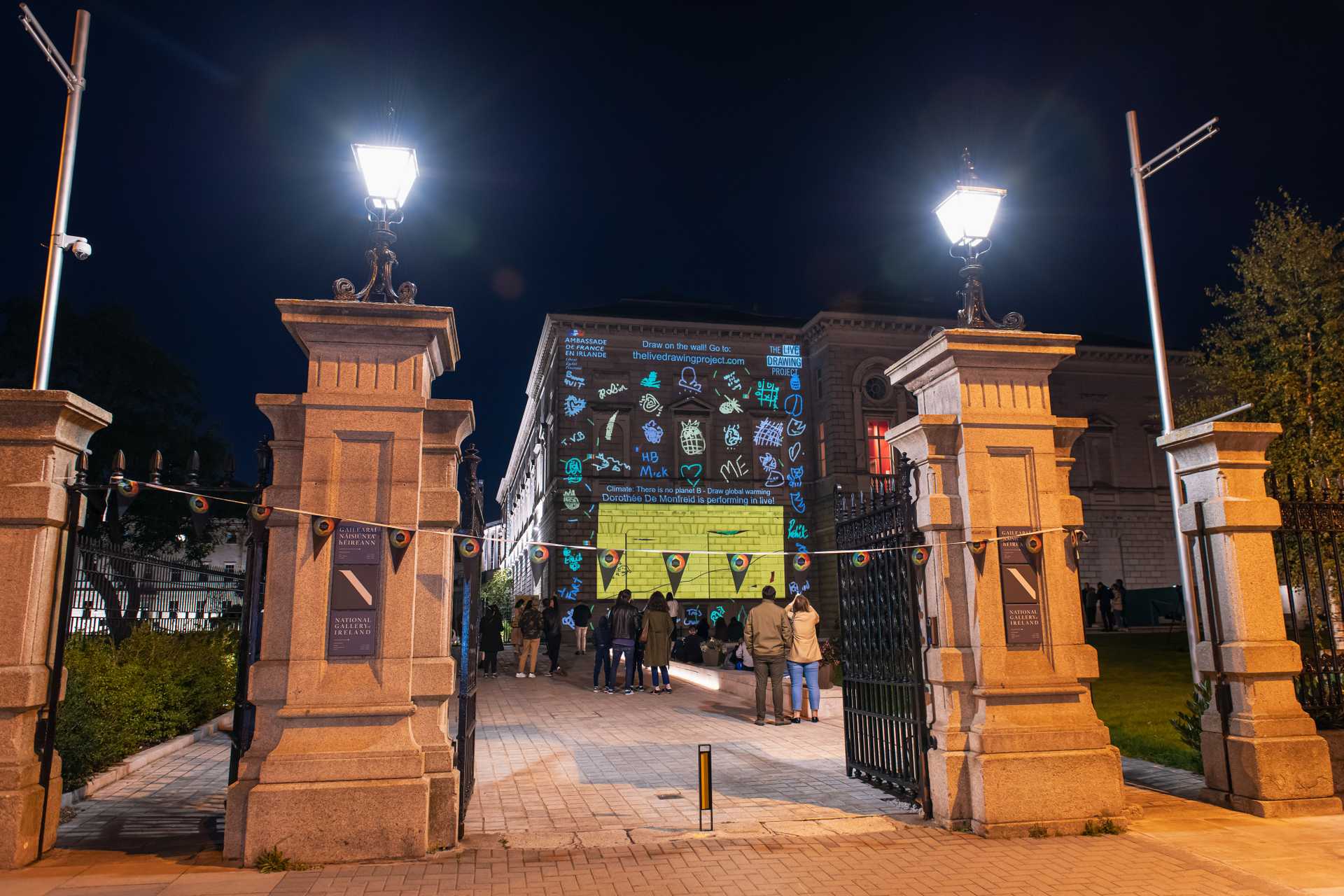 Event Infos
17th of September 2021, in Dublin and in Paris.
Culture Night Event
Facebook Event
-> Come back on this website on the 17th 4PM to start drawing!
Description
We are coming back a second year for Culture Night! We will project on the National Gallery of Dublin and at the Irish Cultural Center in Paris simultaneously. Participants are able to see their drawings on both sides, creating exchanges between France and Ireland. The drawings origin countries will be displayed on the projection.
During the event, 8 illustrators will perform to draw on the walls, on site or from their home.
Performers
Fuchsia MacAree Manyoly Cecilia Danell Holly Pereira Eamon O'Kane Tomm Moore
Pierre Coffin
Partners
French Embassy in Ireland
Culture Night
Irish Cultural Center
Photos: Courtesy of French Embassy in Ireland – Dora Kazmierak